家庭英语作文7篇
  在平日的学习、工作和生活里,大家都接触过作文吧,借助作文可以宣泄心中的情感,调节自己的心情。那么,怎么去写作文呢?下面是小编整理的家庭英语作文7篇,欢迎阅读,希望大家能够喜欢。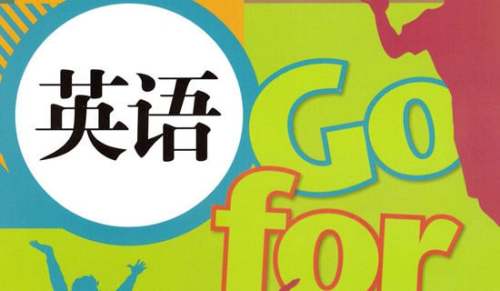 家庭英语作文 篇1
  Goethe said, "He is the happiest, being king or peasant, who finds peace in his home" It is true. Home is the warmest place in the world. Home is the harbor.No matter where you are, you would like to be back home in the end.
  歌德说,"他是最幸福的,无论是国王还是农夫,谁是他家的"真正找到和平。家庭是世界上最温暖的地方。家是港口,不管你在哪里,你都想回家。
  Home is the place which we often need to build. In order to create a kind of warm and intimate atmosphere, we must respect and understand each other.As a member of the family, it is not right to demand perfection from each other. The proper way is to cultivate flexibility, patience, and sense of humor. Parents can be more open.minded and trust their children, and the children should understand their parents' pains. If we have spare time after supper, we may often communicate with each other and talk about what happened in the daytime. This type of conversation, called "small talk", is of great importance because it often helps deepen the feelings between parents and children.
  家是我们经常需要建造的地方。为了营造一种温馨、亲切的氛围,我们必须尊重和理解对方。作为一个家庭的成员,这是不正确的,要求彼此完善。正确的方法是培养幽默感、耐心和幽默感。父母可以更打开思想和信任自己的孩子,而孩子也要理解父母的辛苦。如果我们在晚饭后有空闲的时间,我们可以经常互相交流,谈论发生在白天的事情。这种类型的谈话,被称为"小对话",是非常重要的,因为它经常有助于加深父母和孩子之间的感情。
  If we do so, I believe our home will always be sweet.
  如果我们这样做的话,我相信我们的家永远是甜蜜的。
家庭英语作文 篇2
  There are five people in my family--my parents, my brother, my sister and I.
  My father is 48 years old . He is fond of fund and bring us much happiness. My mother is as old as him. She just a housewife and keep her mind on cooking. The food she cook is the most delicious that I think. My little brother likes playing basketball and My sister is a lovely girl .They are all just student . But My sister like study is more than my brother. They used to quarrel , but still love each other. I love my family.
家庭英语作文 篇3
  Family life in China
  i live with my father and mother in a very big house in dongguan. my parents are both very busy. they leave for work very early in the morning and don't return home until late in the evening.
  when i am home on weekends from school, we spend a lot of time together. we talk about my studies, my health and my school life. i love my parents very much.
  my grandparents are still living, but they don't live with us. their health is good and they both do sports very early in the morning. my grandmother does gymnastics with elderly women her age in the park. both of my grandfathers play basketball in the morning and sometimes they go swimming.
  chinese people eat rice for every meal, but i don't like rice because i think it is tasteless! we eat meat, fish and vegetables. my family eats noodles and congee. my favorite is noodles.
  i often play computer games because i like it so much. i often watch japanese cartoon movies with my parents on the weekends. on long holidays we take trips, too.
  that is my description of typical family life in china.
家庭英语作文 篇4
  在月光下,星星一直看着的,一间小屋里会有怎样的故事呢?让我们一起去探寻吧!
  In the moonlight, the stars keep looking. What's the story of a little house? Let's explore together!
  啊!原来是一个温暖的三口之家,正在玩石头、剪子、布这个游戏,可是玩的过程中也有困难呀!原来我的爸爸妈妈老是说对方:"你耍赖,你耍赖!"而且我爸爸还使用了"挠痒痒术"把我和妈妈快折腾坏了。
  Ah! It is a warm family of three, playing rock, scissors, cloth of the game, but the play in the process there are also difficulties! My mom and dad always said to each other: "you lie, you lie!" And my father also used "tickling", which made my mother and I toss and turn.
  刮鼻子的时候爸爸不知又使用了什么法术,手一下子就变得粗糙了。再说了我爸老是赢,我和妈妈被那双"大粗手"先是鼻子被红了,然后是一层皮就要掉了。最后妈妈生气地说:"哼,不玩了,你那么粗的手刮我那么嫩的脸,不是给我毁容是什么呀!"我爸真是个大变脸,这不又变得可温柔了说:"对不起啦,一会玩的'时候我不给你毁容就是喽!"妈妈说:"这还差不多。"
  When he blew his nose, my father didn't know what spell he was using again, and his hands became rough at once. Besides, my father always wins, and my mother and I were "big hands", first of all, the nose was red, and then a layer of skin is about to fall. Finally, mother angrily said: "hum, do not play, you are so thick hand scraped my face so tender, not to me disfigured, what is it?"!" My father is really a big face, and this does not become soft, said: "I'm sorry, but when I play, I do not give you disfigurement is!"!" Mom said, "it's pretty much the same."."
  瞧!多有趣的一家人哪!
  Look! What an interesting family!
家庭英语作文 篇5
  I have a happy family, there are three people in my family, my father, my mother and I. I go to school from Monday to Friday, on the weekends, I will go out with my parents, they always take me to different restaurants, we will taste different food.
  At night, my mother will tell me a story, then I can have a good dream, I love my family life.
家庭英语作文 篇6
  A picture is on my desk. This is a picture of Jim's family. The man is Jim's father. A woman is behind Jim. She is his mother. They are teachers. A girl is in the picture, too. She is Jim's sister. Her name is Kate Green. Jim and his sister are in the same school. They are English.
  桌上的那张相片,是吉姆家人的照片。这名男子是吉姆的父亲,这名男子是吉姆的父亲,吉姆后面的那个女人是她的母亲。他们都是老师,照片上还有一个女孩,她是吉姆的妹妹,名字叫凯特·格林。吉姆和她姐姐在同一所学校,他们是英国人。
家庭英语作文 篇7
  My Family
  This is my family.They are my mother,my father and me.My father is a teacher.He works in a school.He is of medium height and of medium build.He has shortstraight black hair.He looks young.Now he is reading
  books.My mother is a reporter.She works in a TV station.She is of medium height and a little thin.She has long curly black hair.She is very beautiful.Now she is watching TV.I am a student.I am tall and thin.I have long straight black hair.I am doing my homework,now.This is my family.
【家庭英语作文7篇】相关文章:
介绍我家庭的英语作文12-19
介绍家庭生活英语作文09-01
描写我的家庭英语作文08-31
我的家庭英语作文带翻译12-19
写家庭消费的变化英语作文08-31
与家庭教师有关的英语作文08-31
一张家庭照片的英语作文09-04
关于营建和睦的家庭的英语作文08-31
家庭演唱会作文-家庭作文04-12
高二介绍我的家庭英语作文12-19